Presentation Guideline
Oral presentation
Oral presentation is 20 minutes including Q&A.
The authors of papers accepted for oral presentation are asked to bring PowerPoint (or PDF) slides and present their research in a podium presentation.
NetSci2016 will prepare a computer for presentation, and speakers are encouraged to use the conference computer for presentation, to avoid wasting time switching between personal laptops.
To avoid software compatibility problems (MS PowerPoint), speakers are advised to save their PowerPoint presentation on a USB memory stick AND bring a backup version of their presentation.
If you are a Mac user, we recommend bringing your Mac VGA Adapter.
Files should be uploaded to the local PCs in the session room during the breaks between the sessions.
Speakers should arrive in the session room 15 minutes BEFORE the start of their sessions to report to the session chair.
A proctor will also be available in case you need technical assistance.
Poster Presentation
The authors of papers accepted for poster presentation are asked to prepare a poster and display it for the duration of the conference on a designated panel provided by the conference.
** Please be noted that poster cannot be printed at the venue.
Place: Geumkang A (Avenue 2F)
Poster Session I
Poster Session II
Date
To be Announced
Put-up Time
Presentation Time
Take-down Time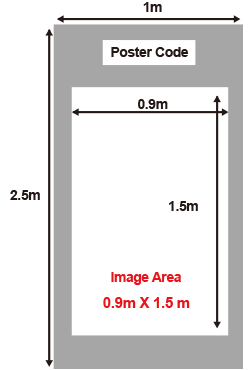 - Location: Geumkang A (Avenue 2F)
- Poster Panel Size: 1 m in width and 2.5 m in height.
- The poster board is self-standing.
- Each paper's code will be shown on the board.
- Tapes and scissors will be provided for your use.
- Each poster should indicate the paper title, authors, and affiliation and must fit within a 0.9 m x 1.5 m space.
* Please note that posters remaining after the session will be discarded. Thus please ensure to take your posters down during the take-down time.